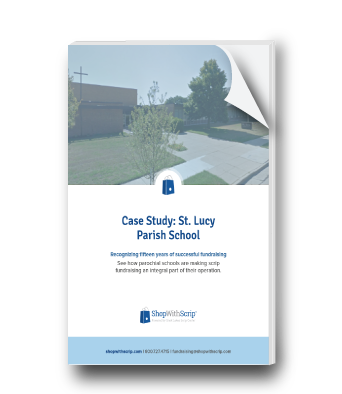 Learn what it takes to run a successful scrip fundraising program from a real school.
Our case study examines how St. Lucy's Parish School grew its program into the well-oiled machine it is today.
Download the case study now to learn how St. Lucy's Parish School:
Promotes its scrip program to families.
Keeps families engaged with scrip all year long.
Uses online tools to run a seamless program.
Raised thousands of dollars each year for the past 15 years.
St. Lucy's Parish School Case Study