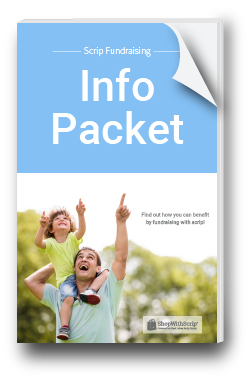 We know the hardest part about fundraising is starting! That's why we put together this short Scrip Fundraising Informational Packet to give you what you need to know in order to get the ball rolling.
In this packet you'll learn:
The basics of scrip fundraising.
How much your organization could earn.
What scrip program is right for you.
The answers to the most commonly asked questions.
And much more!
We Never Share Your Information!