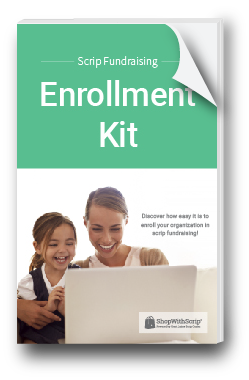 The Manna Group has recently been acquired by Great Lakes Scrip Center. You may be familiar, but for those who are not, GLSC is located in Grand Rapids, MI, and has been serving the nonprofit community for over 20 years. They are currently the #1 scrip provider serving the United States. The transition to GLSC will take effect immediately. We understand this news may be sudden for many, but we want to assure you that The Manna Group and GLSC will make every effort to ensure your organization transitions over to GLSC as seamlessly as possible.
To get your organization started today, please download our Enrollment Kit which includes:
A short vocabulary list with definitions of scrip terms your program will be using.
Explanations of the different program types: limited, classic, and classic plus.
Answers to all the most commonly asked questions.
A checklist to make sure you have everything for enrollment.
We Never Share Your Information!