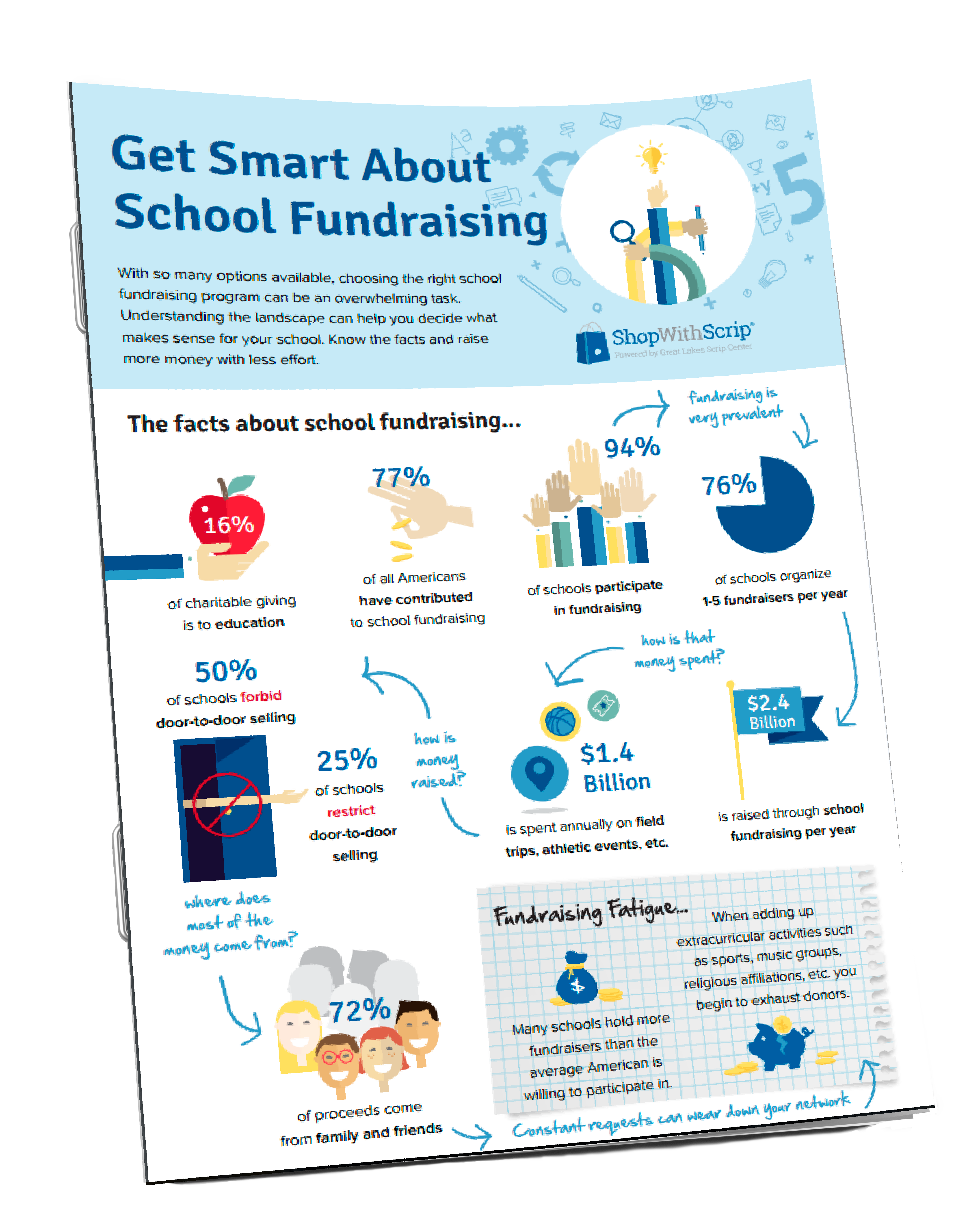 There are a lot of fundraising options out there for schools. But is going door-to-door selling cookie dough, candy, and candles really your best bet in the age of increasing fundraising fatigue? Or should you take the no-selling route?
In this infographic you'll learn:
Statistics about school fundraising.
Three fundraising options and their return on investment.
Why scrip fundraising is a great no-selling alternative to traditional fundraisers.
We Never Share Your Information!