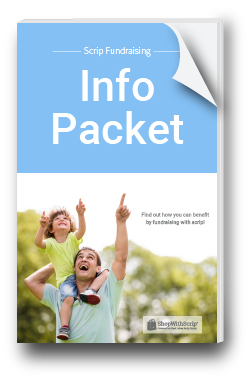 Want to learn about an easy and efficient fundraising idea?
We know the hardest part about fundraising is starting! That's why we put together this short Scrip Fundraising Informational Packet to give you what you need to know in order to get the ball rolling.
In this packet you'll learn:
The basics of scrip fundraising.
How much your volleyball team could earn.
What scrip program is right for you.
The answers to the most commonly asked questions.
And much more!
Why Fundraise with Scrip?
If a cashier offered you a few dollars back at the grocery store, would you say "no thanks?" Of course not! The same idea applies to scrip. You'll earn money just by using a gift card to pay for your normal purchases instead of credit or debit.
The benefits of scrip:
No extra time, money, or energy spent.
No selling unwanted products to your family and friends.
Earnings add up quickly— families can earn $1,000 or more per year.
It's a great budgeting tool, and it fits with every financial situation.
Online ordering lets your families order and receive electronic gift cards whenever they want.
The funds you earn are immediately accessible.
It's habit forming— you'll want to use scrip all year long.